[av_image src='http://www.zologic.nl/wp-content/uploads/2016/10/VPN-300×225.png' attachment='125′ attachment_size='medium' align='center' styling=" hover='av-hover-grow' link=" target=" caption=" font_size=" appearance=" overlay_opacity='0.4′ overlay_color='#000000′ overlay_text_color='#ffffff' animation='no-animation'][/av_image]
[av_textblock size='16' font_color='custom' color="]
VPN technology employs sophisticated encryption to ensure security and prevent any unintentional interception of data between private sites. All traffic over a VPN is encrypted using algorithms to secure data integrity and privacy. VPN architecture is governed by a strict set of rules and standards to ensure a private communication channel between sites. Corporate network administrators are responsible for deciding the scope of a VPN, implementing and deploying a VPN, and ongoing monitoring of network traffic across the network firewall. A VPN requires administrators to be continually be aware of the overall architecture and scope of the VPN to ensure communications are kept private. A VPN is a inexpensive effective way of building a private network. The use of the Internet as the main communications channel between sites is a cost effective alternative to expensive leased private lines. The costs to a corporation include the network authentication hardware and software used to authenticate users and any additional mechanisms such as authentication tokens or other secure devices. The relative ease, speed, and flexibility of VPN provisioning in comparison to leased lines makes VPNs an ideal choice for corporations who require flexibility. For example, a company can adjust the number of sites in the VPN according to changing requirements. Most VPN users are using VPN to watch Netflix. One of the more popular VPN providers says that it had a "number of strategies lined up" should the Netflix crackdown become more offensive. It's not the only VPN service out there anticipating Netflix's next moves; we expect this will  be a tit-for-tat battle for sometime. We've contacted a handful  of other VPN services for further comment on the current situation, however Netflix declined to comment. We've been told that the company doesn't plan to speak candidly about its actions against proxies.
"We do think i t's irresponsible for any website to di scourage VPNs from being used," Danvera
Baillieu, COO of Privax, the company behind VPN service Hide My Ass!, told techradar.
"They're primarily there for security".
Better security and access to geo-blocked content are part and parcel of NordVPN,  a new Android app designed to bring VPN (Virtual  Private Network) services to a larger public with its simplicity to set up and use. The app can connect to the desired destinati on quickly by simply clicking on the country name,  as it automatically selects the fastest server available.  Additional  NordVPN features include service on up to six devices with one account,  a choice of more than 550 servers worldwide,  24/7 customer support,  an automated killswitch, integrated access to SmartPlay (an encrypted SmartDNS), double VPN,  Tor over VPN,  anti -DdoS,  Ultra Fast TV Servers, a Netflix shortcut and more..
[/av_textblock]
[av_one_half first min_height=" vertical_alignment=" space=" custom_margin=" margin='0px' padding='0px' border=" border_color=" radius='0px' background_color=" src=" background_position='top left' background_repeat='no-repeat' animation="]
[av_image src='http://www.zologic.nl/wp-content/uploads/2016/10/20160616034751-NordVPN_970x250_1.gif-300×77.jpg' attachment='120′ attachment_size='medium' align='center' styling='no-styling' hover=" link='manually,https://go.nordvpn.net/aff_c?offer_id=15&aff_id=1728′ target=" caption=" font_size=" appearance=" overlay_opacity='0.4′ overlay_color='#000000′ overlay_text_color='#ffffff' animation='fade-in'][/av_image]
[/av_one_half]
[av_one_half min_height=" vertical_alignment=" space=" custom_margin=" margin='0px' padding='0px' border=" border_color=" radius='0px' background_color=" src=" background_position='top left' background_repeat='no-repeat' animation="]
[av_button label='GET VPN NOW!' link='manually,https://go.nordvpn.net/aff_c?offer_id=15&aff_id=1728′ link_target=" size='large' position='center' icon_select='yes' icon='ue825′ font='entypo-fontello' color='teal' custom_bg='#444444′ custom_font='#ffffff']
[/av_one_half]
[av_codeblock wrapper_element=" wrapper_element_attributes="]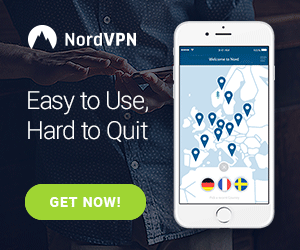 [/av_codeblock]